Wie kent ze niet, de fijne sweatpants, shorts, sweaters en t-shirts van SNURK met van die o zo originele prints. Wij zijn fan van het eerste uur, en waren er dan ook als de kippen bij om dit toffe merk op te kunnen nemen in ons assortiment.

Wat ons op viel: bij sommige prints bleven we de vraag krijgen of die ook nog een keertje terug zouden kunnen komen. Bij SNURK hoorden ze die geluiden ook en daarom lanceren ze dit najaar:
DE SNURK CLASSICS COLLECTIE
Een doorlopende collectie met alle fijne SNURK artikelen in een aantal prints die zo populair zijn, dat ze gewoon op voorraad moeten liggen. Niet één seizoentje, maar gewoon het hele jaar door. De sweatpants zijn dus niet meer alleen in de herfst en winter te krijgen, en omgekeerd kan je nu ook het hele jaar door de fijne shorts scoren. 
SNURK KINDER PYJAMA
De broeken en tops van SNURK zijn gemaakt van een lekker zacht en soepele katoenen jersey. Doordat we nu collecties hebben van korte- en lange broeken, sweaters en t-shirts, kan je zelf bepalen hoe je een fijne kinderpyjama samenstelt. Een top met korte mouwen met een lange broek, of een korte broek met een sweater. Het is helemaal aan jou. En lekker twee printen mixen, kan natuurlijk ook.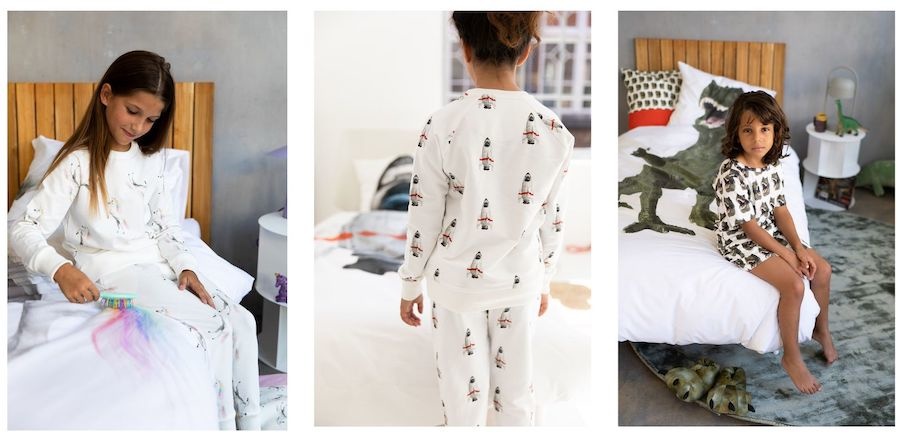 SNURK DUURZAME PYJAMA'S
Gemaakt in Portugal, dus die mooie SNURK artikelen worden niet de halve wereld over gesleept voordat wij ze kunnen verkopen. Daarbij komt ook nog dat de gebruikte katoen biologisch is. Kortom, de kinderpyjama's van SNURK zijn hartstikke duurzaam. Iets waar we met z'n allen helemaal blij van worden.
Wij hebben om te beginnen twee classics print ingekocht: de Sharks en de Ballerina. Welke prints zouden jullie graag toegevoegd zien aan onze collectie pyjama's voor kinderen?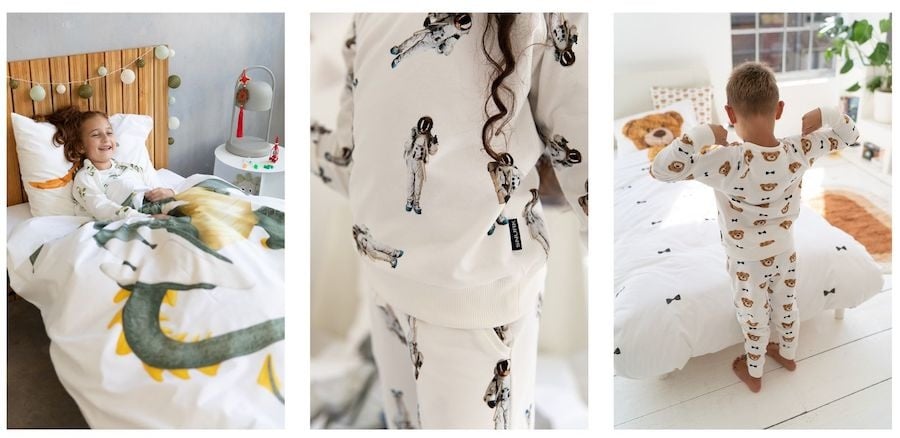 Wij gaan in ieder geval de Dino's en Unicorns in januari inkopen. En ondertussen zitten we stiekem te duimen voor de terugkeer van de Eikeltjes print, die stond namelijk bij ons op nummer 1.